OUR VALUED CLIENTS

U Tube Bundle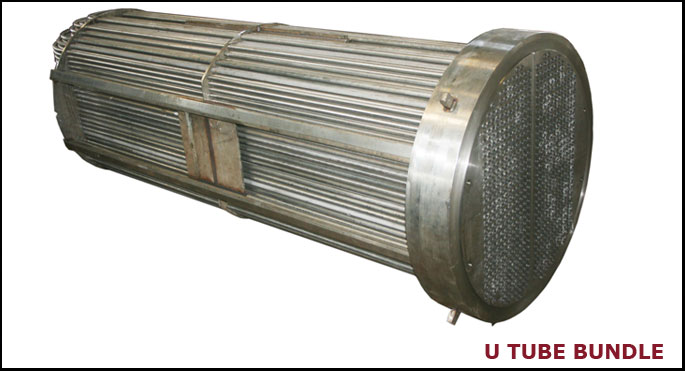 We also undertake the complete manufacture & supply of Tube Bundles / Tube Nests / U Tube Bundles only for existing heat exchangers.

Inter - Fitment is a major & critical point to be taken care off during the manufacture of the same, as the Tube Bundle is to be manufactured considering the tolerance of the existing heat Exchangers & not Code Tolerance.

For the same we either 1) Manufacture the Tube Bundle on manufacturer provided As Built Drawing or 2) Depute out Representative to the site for taking the actual dimension of the existing Tube Bundle and the Shell within which the same is fitting. Inter-Fitment guarantee is given by us.

We also undertake the complete manufacture of U Tube Bundles. For the same we have complete Set of Fixtures for the 3/2" & 1" OD Tubes. The minimum Bending Radius carried out by us so far is 1.5D. U Tubes manufactured by us meet the TEMA Acceptance Norms of 16 % thinning & 10 % Ovality.

Supply of Tube Bundles usually happen in cases of Oil Coolers, Inter-Coolers, After Coolers, U Tube Bundles, Strippers, Re-Boilers etc.

If Client gives us the Existing/Dummy Shell for the testing purpose then Existing/Dummy Shell is used or else Dummy Shell is fabricated for the same and supplied along with Tube Bundle after carrying out the testing.