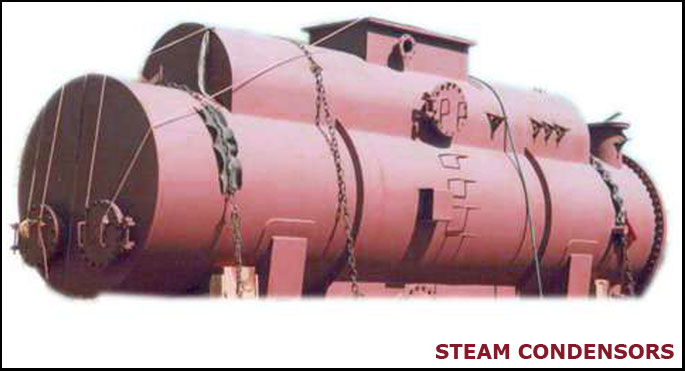 Steam Condensors found in power plants and are provided after the turbine to condense the steam and recycle the same as boiler feed water to Boilers. Small Size Steam condensors complete with water boxes are manufactured by us.
We carry out both Thermal & Mechanical design and then manufacture the complete Steam Condensors with water boxes as per the applicable codes.
Generally the Tubes used in Steam Condensors are of Admiralty Brass/Cupro-Nickel (90:10)/SS 304 quality depending upon the type of cooling water available, while rest of the material is of Carbon Steel.
Re-tubing of the Steam Condensors at site is also undertaken. We have ample manpower, tools and tackles & skills to undertake the same. We can complete the same also within the stipulated amount of time by working day and night.